Slow down. Wise up.
The slow news organisation that's one of the fastest growing news platforms in the UK, with over 62,000 in its membership.
Powered end to end by Pugpig Site and Pugpig Bolt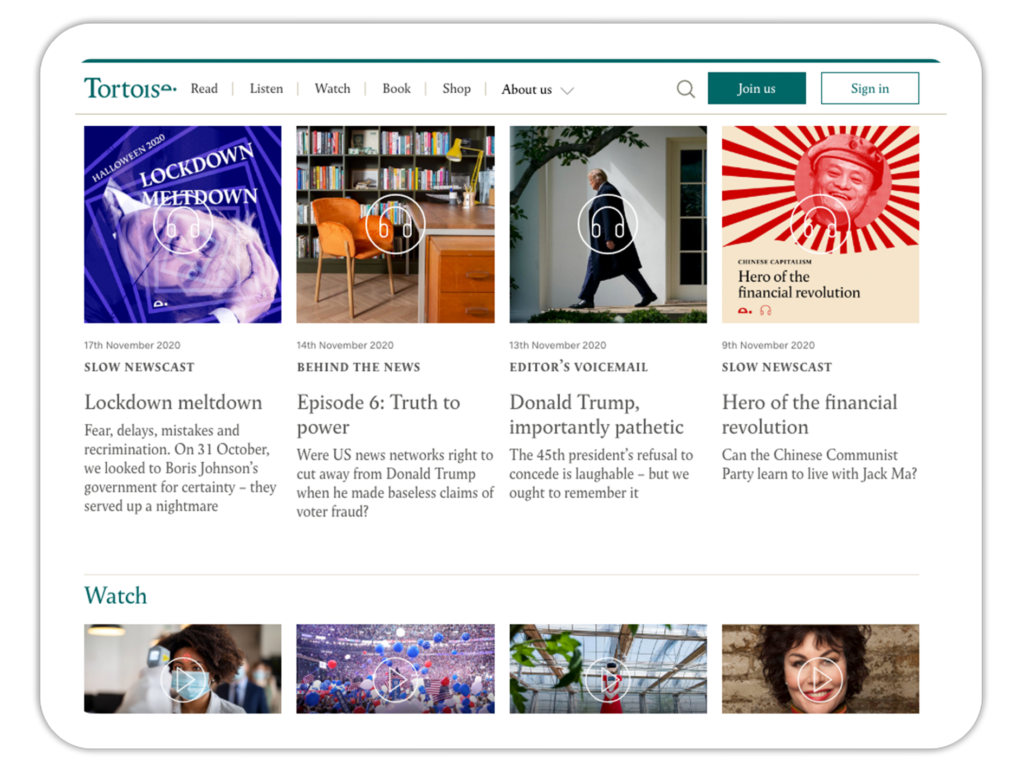 The challenge
Launch a digital platform worthy of the number one journalism project funded on Kickstarter in just three months.
Help Tortoise pioneer a new sustainable media business model by focusing on membership as a paid-for product.
Support the editorial focus on open-newsroom, community journalism by providing great event integration to get attendees to their ThinkIns.
Make their high-quality journalism shine across a range of brand new story formats, infographics, photo essays, videos and podcasts in an intuitive website and app.
The results
Deadline met! We launched Pugpig Site and Pugpig Bolt three months from kickoff, to an extremely vocal and happy group of founder members.
The product was designed for digital natives, designed for mobile first and blending the written word with high impact infographics, beautiful photography, podcasts, live streamed events and loads more.
We partnered with audience-intelligence software platform Piano to power their member onboarding, subscriptions, audience segmentation and experimentation to constantly evolve their marketing efforts.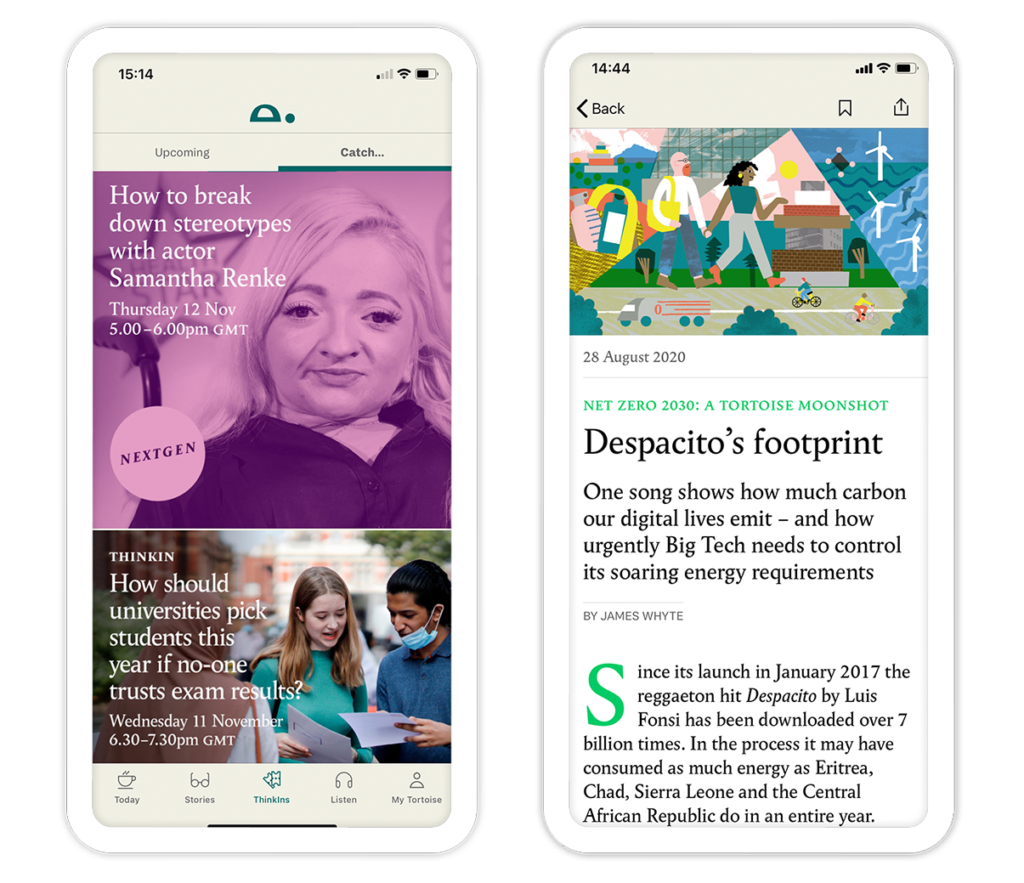 How we did it
We became an integral part of the Tortoise team – acting as their technology advisors as well as designing, developing, maintaining and supporting all their tech platforms, helping to bring their business to life.
We're constantly working together, evolving our products to suit Tortoise's needs. We also helped the team secure a Google Digital News Initiative grant for the ThinkIn Network.
We collaborated with other great technology suppliers from Piano and MailChimp, to Eventbrite and Google to deliver an extremely cost effective and sustainable technology solution for Tortoise.
Facts + Figures
62,000 paid-for members as of November 2020 and growing
Over 100,000 people have participated in ThinkIn events
The average Tortoise user spends over 7 minutes per visit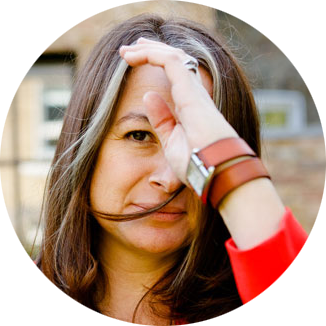 Pugpig are an excellent partner – they are a true extension to our team. They act as our CTO and trusted advisor on all things tech and beyond.

Katie Vanneck-Smith
Co-Founder and Publisher, Tortoise