In this week's instalment of Pugpig's weekly media intelligence roundup, Pugpig's Kevin Anderson – who has a background as a senior editorial leader for newspapers and broadcasters, a digital media consultant and a digital product director – distills some of the best strategies and tactics that are driving growth in audiences, revenue and innovation at digital media businesses around the world.
"Rise of subscription sleepers"
Pugpig partner Piano found that 43 per cent of digital subscribers become inactive the day after they sign up, and when they finally re-engage, it is usually only to cancel their subscription. Diving into the report itself, Piano's data challenges some of the conventional wisdom about subscriptions, such as the idea that it is the most loyal members of your audience who become subscribers. For that reason, they recommend using a range of tactics to encourage people to subscribe including promotional offers and new features.
The report highlights that converting audiences into subscribers is only part of the challenge. Retention – keeping them engaged and continuing their relationship with you – is the other part of the challenge. I remember attending a Google News Initiative conference in California in 2019, and a South American publisher created an hourglass framework that married the traditional conversion funnel with a retention funnel. Based on Piano's data, that type of framework more accurately describes a subscription or membership business, and Piano has some excellent suggestions on how to keep subscribers engaged from day one. Their recommendations include:
Sign up to get the Media Bulletin in your inbox.
Create an onboarding campaign, which might include an email from the editor, to engage new subscribers immediately.
Introduce them to all of the value that their subscription delivers such as newsletters or podcasts.
Have a process for dealing with payment failure.
No, Google Analytics is not banned your country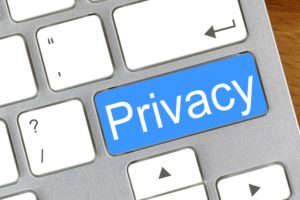 I have heard some publishers and their data protection officers express concern about Google Analytics. Yes, European publishers should be aware of legal issues regarding the transfer of user data from Europe back to the US, but it is sensationalist to say that this common analytics package is banned in Europe, says Ariane Bernard, the smart data initiative lead at INMA.
Ariane does an excellent job sorting through the legal nuances of the current situation. Publishers can use Google Analytics while staying within the letter of the law. However, your analytics teams will need to change the default GA settings to avoid collecting certain types of information, and that will ultimately make GA a little less useful for you, she adds. She highlights a couple of excellent resources on making sure that you stay within the letter of the law, and I'll highlight one that has an excellent outline on how to set up a GDPR-compliant instance of GA.
How to stop paying Apple 30% of your subscription revenue
Apple's one-click payment option certainly creates a nearly frictionless way for subscribers to pay, but it also inserts the digital giant in between you and your customers. Some publishers, like the Financial Times, have decided to go their own way not only to keep the money but, almost as importantly, to keep the data. As Josh Benton notes in Nieman Lab, publishers no longer need to rely on Apple as a payment gatekeeper. Since last autumn, Apple has given publishers of magazines, newspapers, books, audio, music or video the option to use a link to drive users to their own websites to pay for a subscription rather than go through Apple's payment system. As Josh points out, Netflix is doing this so there is no reason for you not to. First though, you'll need to apply for something called "External Link Account Entitlement" so it's not something you can simply switch on, and Josh is right in saying that you'll want to make your own subscription system as easy as Apple's. But it's worth the work just to reclaim the relationship with your readers, listeners and viewers.
Industry News
Each week, we'll also collect some of the most important headlines about the business of news and publishing as well strategies and tactics in product management, analytics and audience engagement.