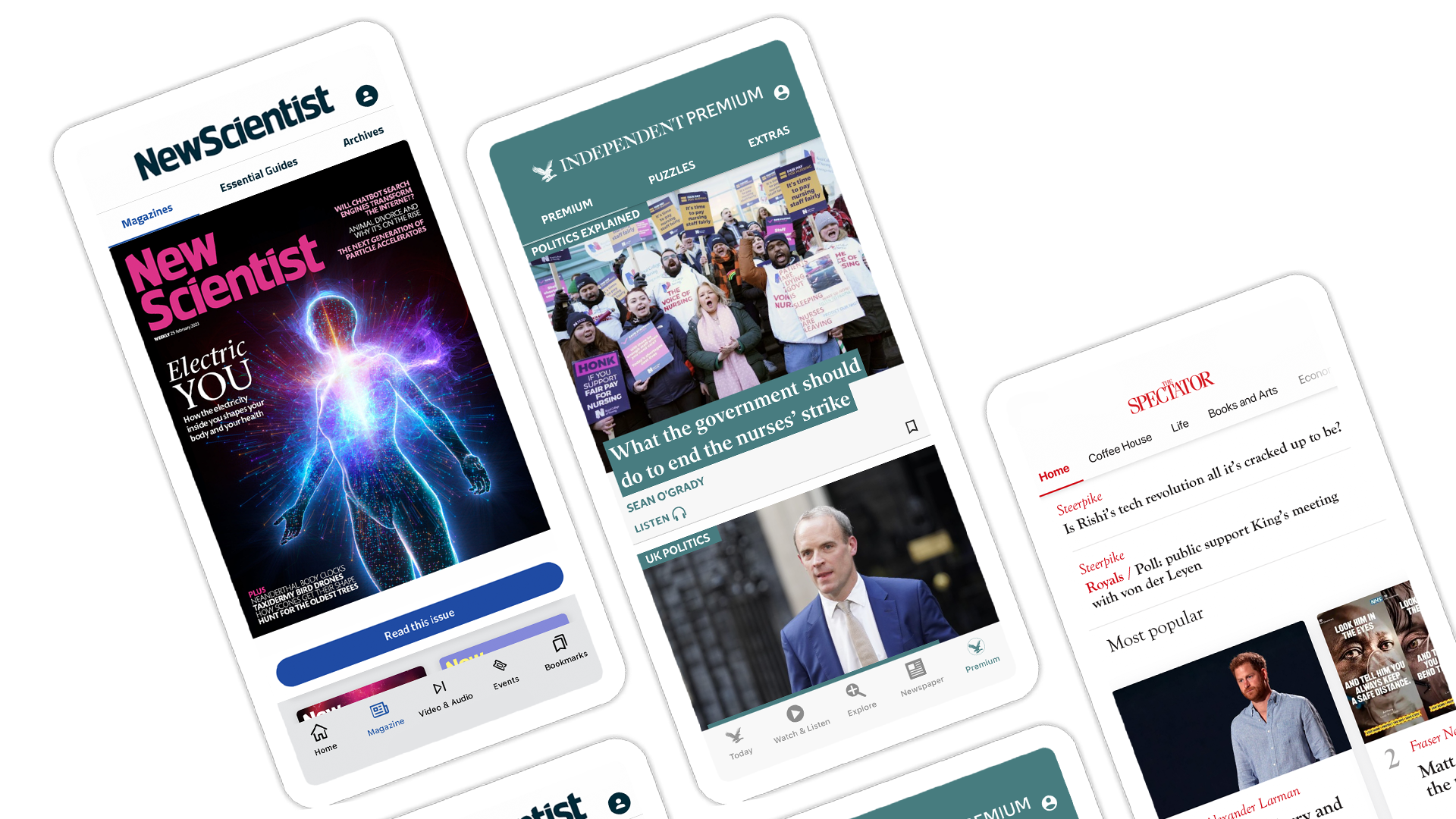 PRODUCTS | BOLT
Highly customisable mobile apps. Zero effort.
Engage your most loyal audience with Pugpig Bolt – the digital publishing platform that beautifully blends live content, digital editions, podcasts, video and more across iOS, Android and web.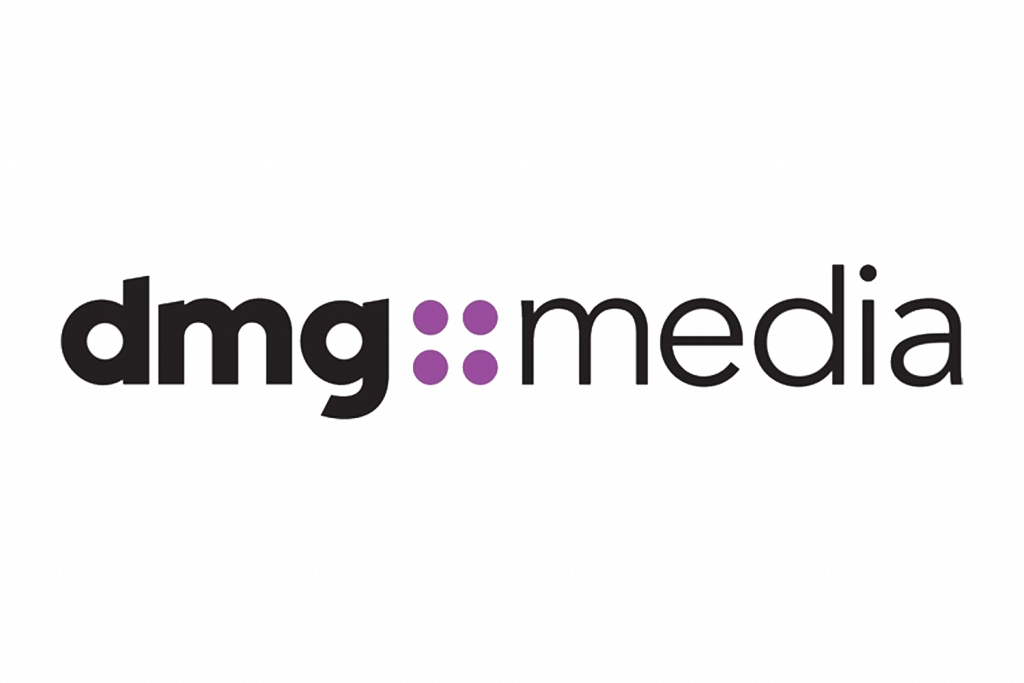 Bolt is the digital publishing platform that's deeply engaging and publisher-focused
From live news apps to crisp digital editions, Bolt is packed with publisher-focused features that boost engagement and grow reader revenue.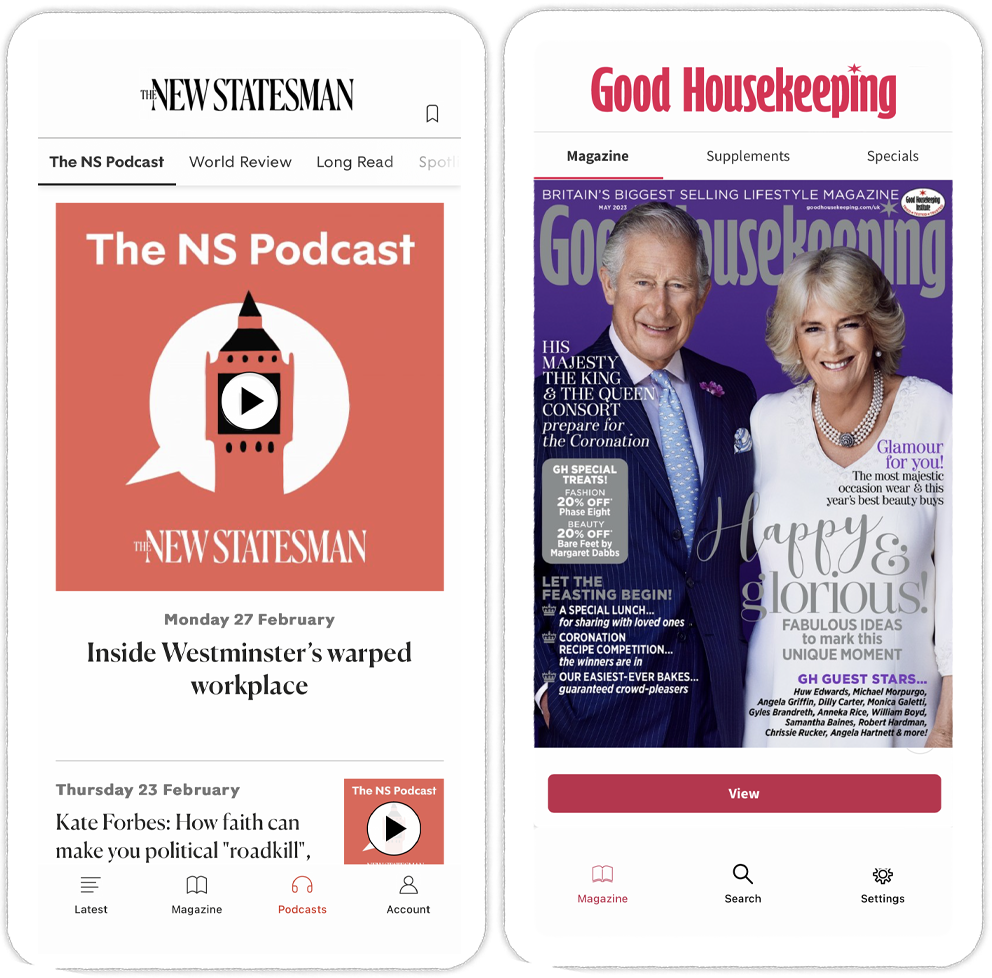 Bolt is highly customisable
Build a beautifully branded mobile app with the flexibility for bespoke features and customisation. Surface stories, audio, video, events and more through customisable curated cards.
Mix live news content and digital editions
Blend live news content and digital editions with ease. Your digital editions can be responsive HTML or native PDF pages (or a hybrid of the two).
Mobile first integrations
Choose from the best in class tech integrations to create a deeply engaging mobile app. From push notifications to events, Bolt's supported integrations and tools are ready-to-use.
Packed with features and best in the market integrations
Get the most out of your mobile app right off the shelf. Bolt is packed with top class features and supports bespoke customisation.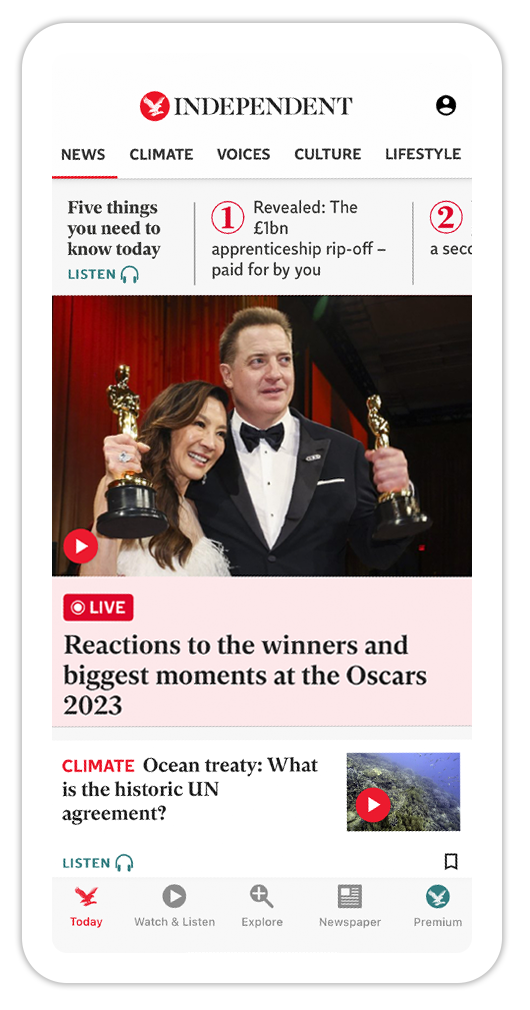 Surface breaking news and the latest stories as soon as they happen. Bolt's live content feeds are dynamic, intuitive and super engaging.

Live content feeds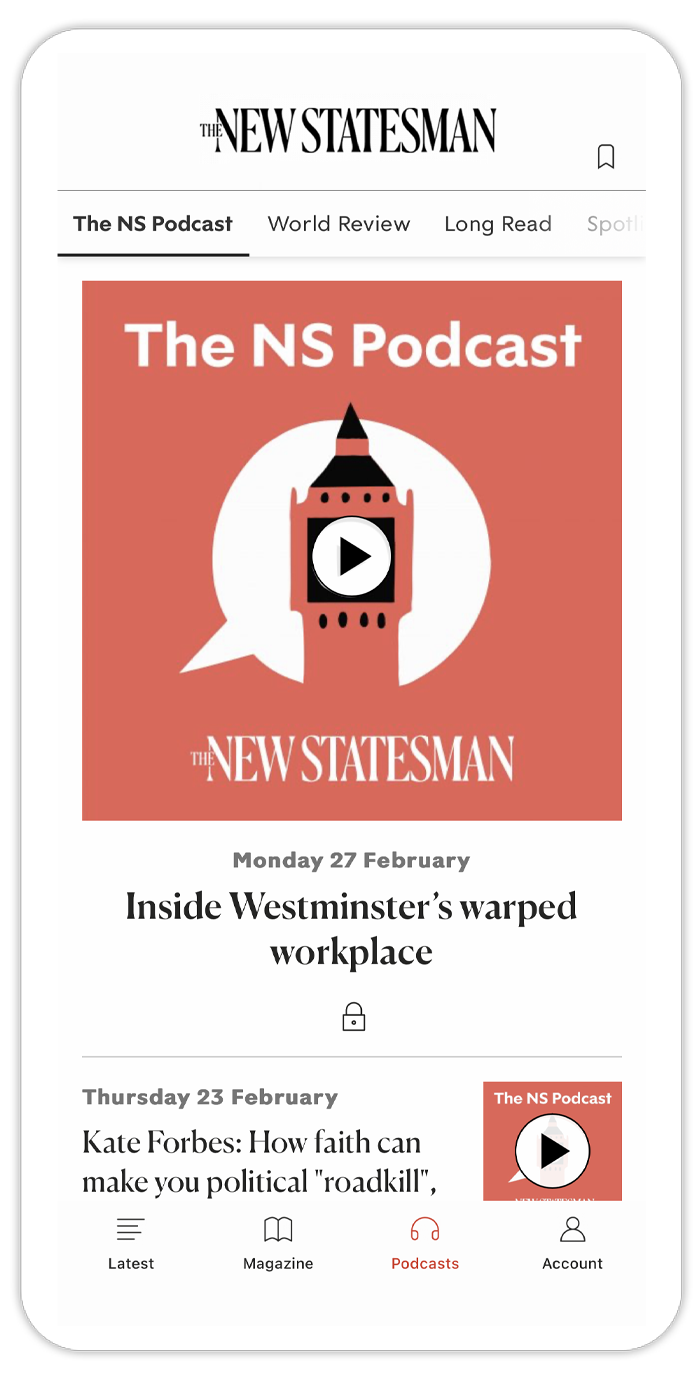 Because news is far more than just the written word. Make audio and podcasts a standout feature of your digital strategy with Bolt's flexible audio functionality.

Audio and podcasts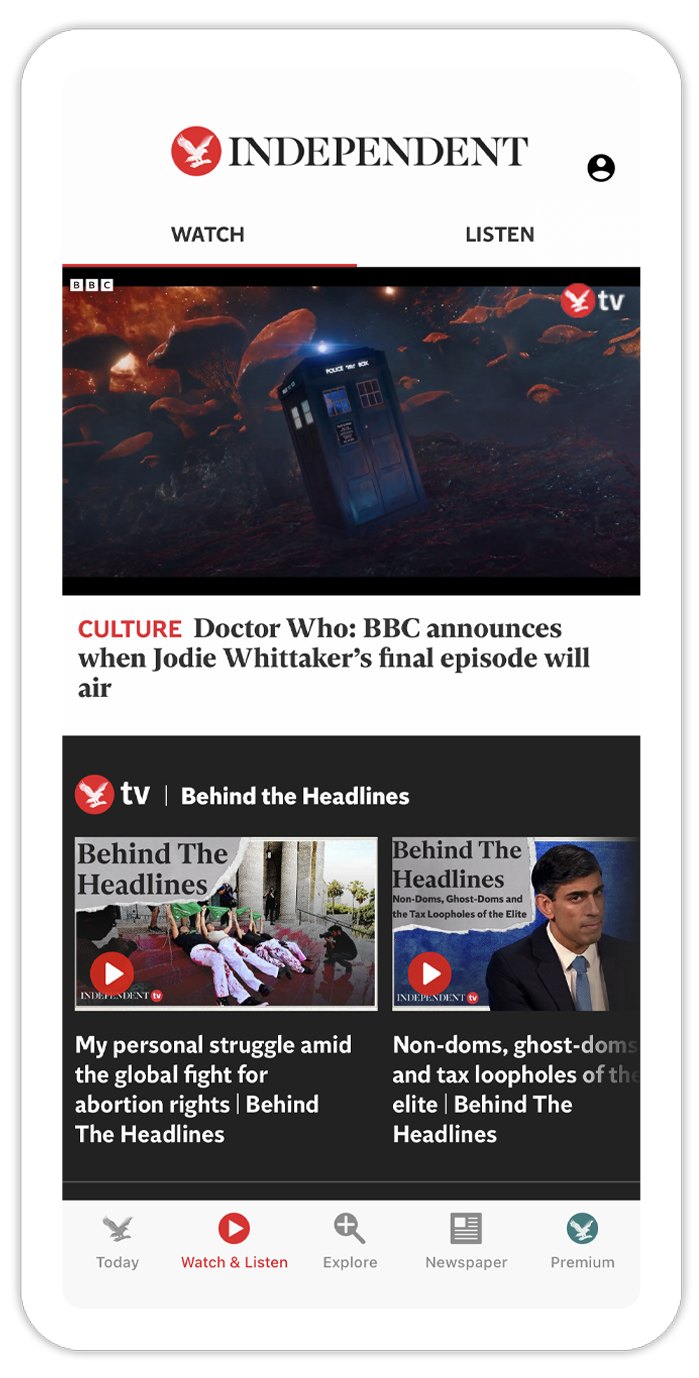 Get your audience hooked with video content. Boost engagement, grow subscriptions and increase time spent in-app. 

Video streaming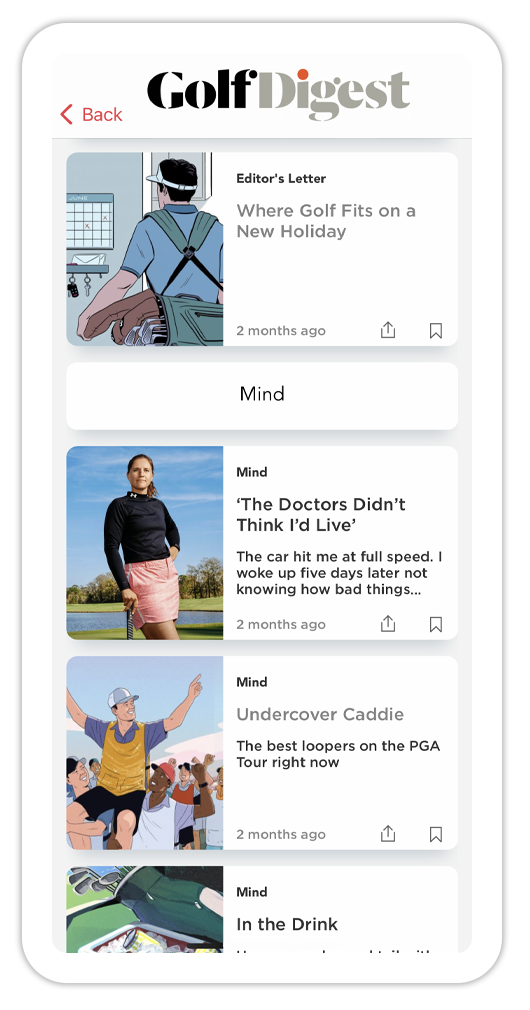 Build beautifully responsive digital editions with ease. Your content is expertly tailored for digital while retaining the core elements of your brand's reading experience.

HTML editions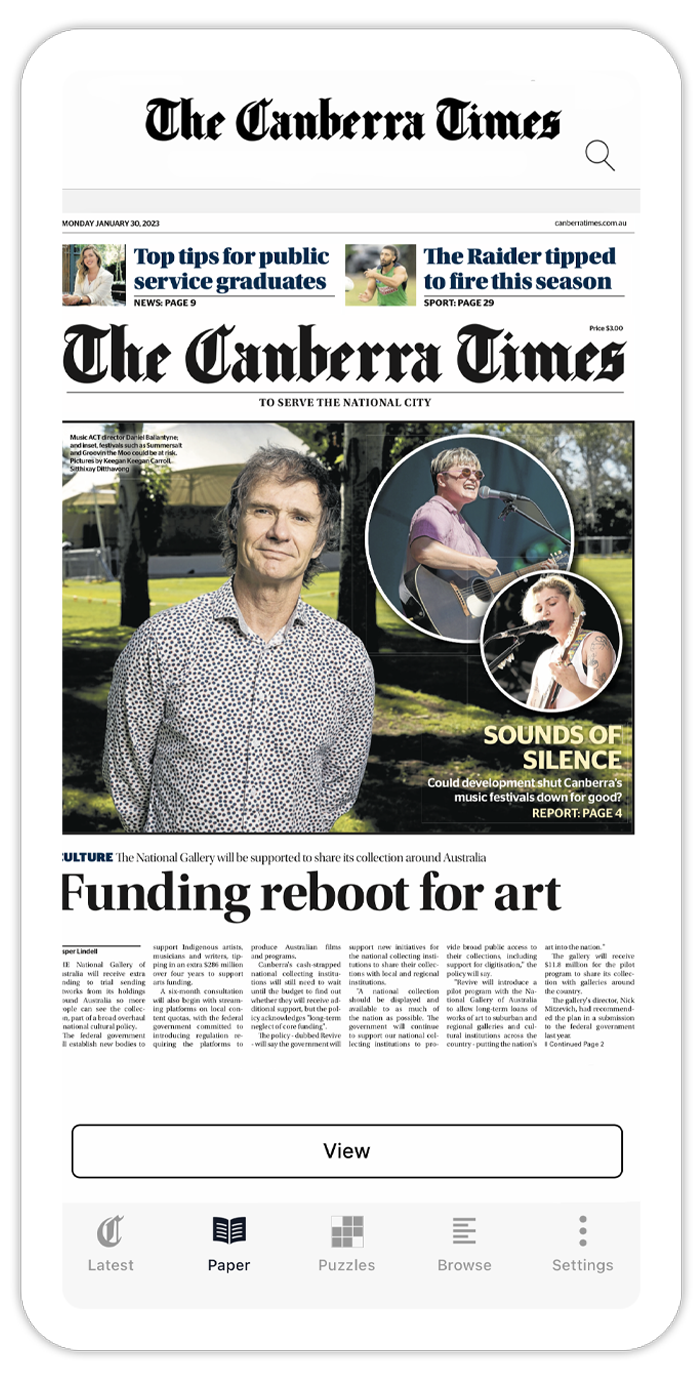 Your digital editions, replicas, and e-editions are easy to navigate with true PDF rendering. Replicate your print publications beautifully with crisp pages and smooth pan and zoom.

Replica editions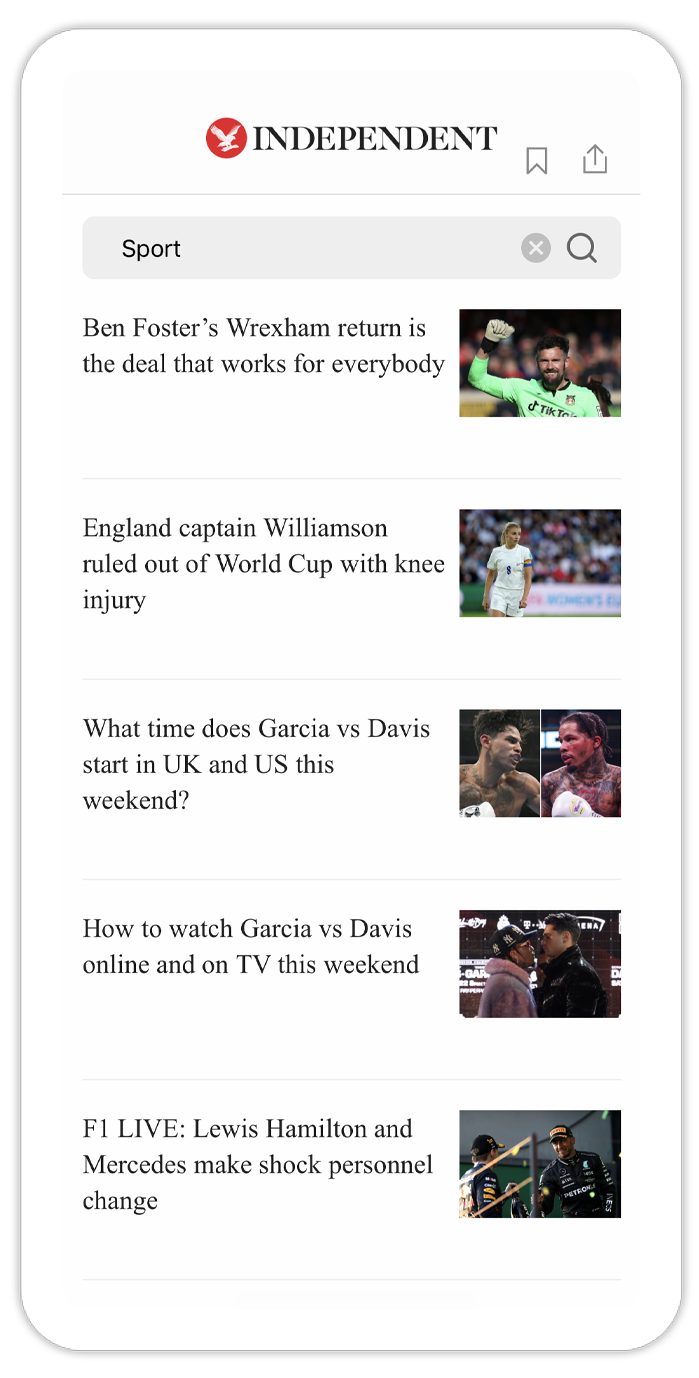 Your content is always easy to find thanks to Bolt's intuitive search function. Powered by AWS Cloudsearch, it's fully managed, reliable and supports loads of features and customisations.

Powerful search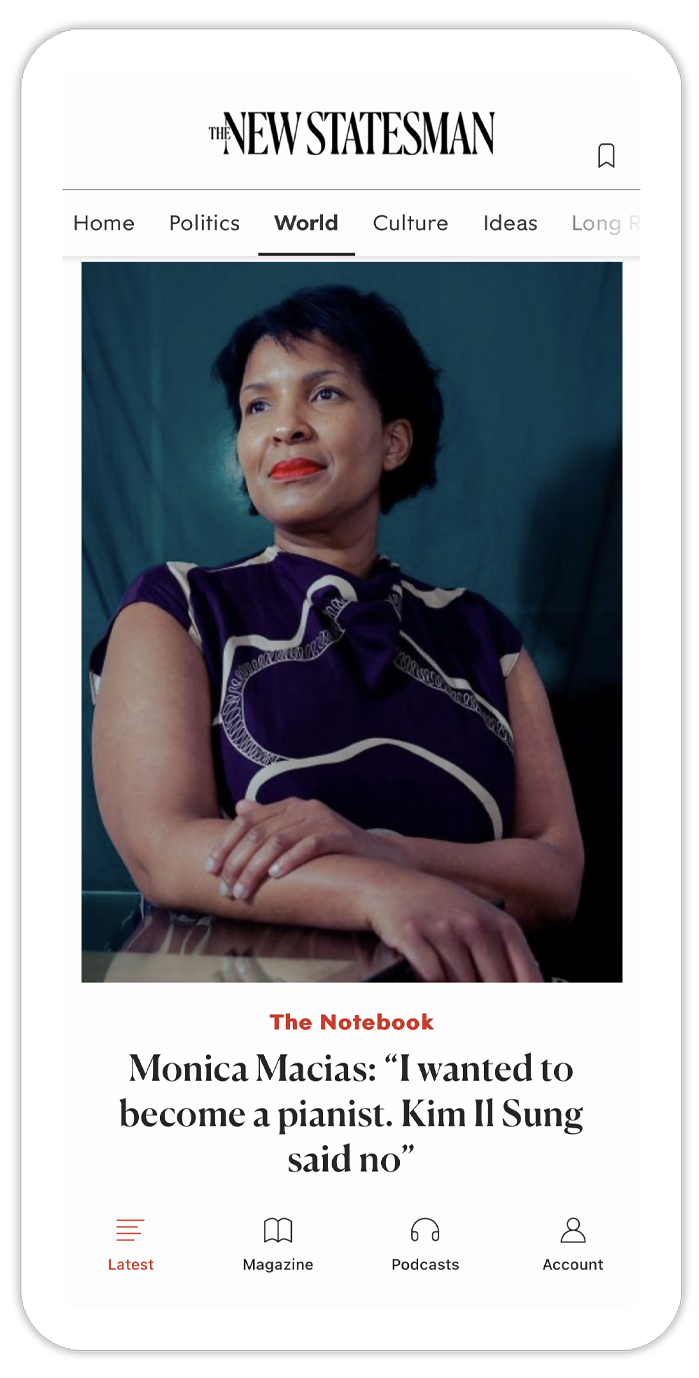 Bolt's set of curated cards support everything from video, podcasts and puzzles to events, advertising and sponsorship. Customise to your heart's content. 

Custom cards and styling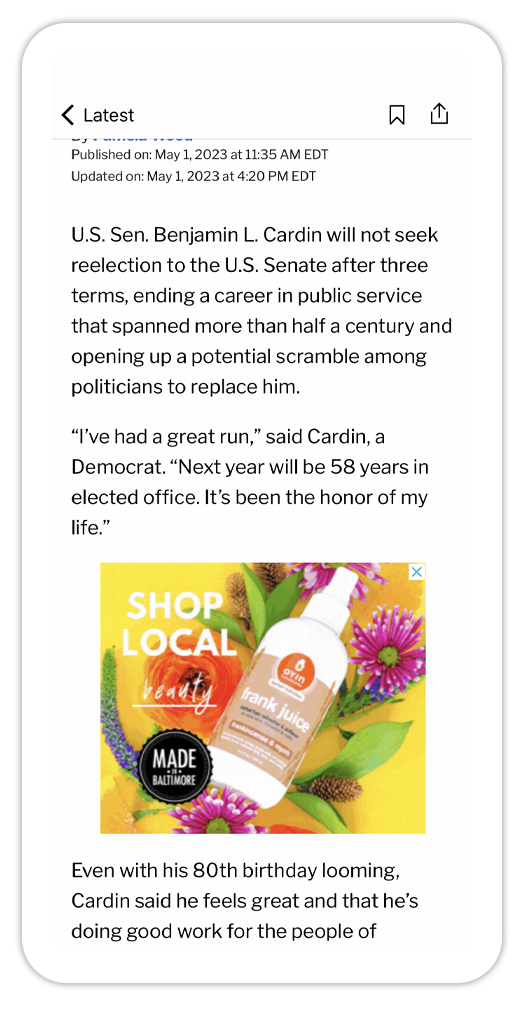 Bolt supports various ads and sponsored content, including inline and timeline ads, sticky banner ads, full page interstitials and custom ads.

Advertising capabilities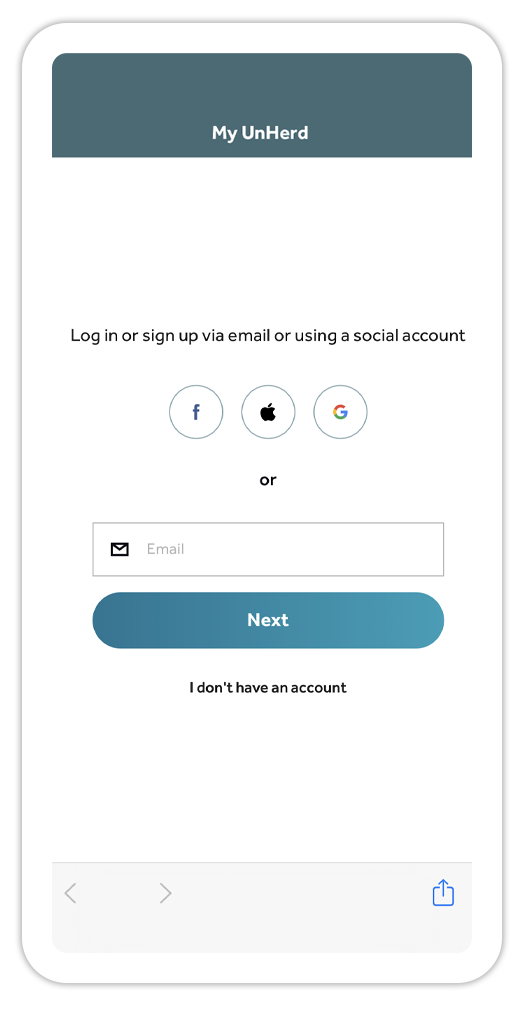 Supercharge your subscriptions and create a streamlined onboarding journey. Bolt's seamless subs integrations give you everything you need to grow your subscriber revenue.

Sophisticated subs integration
"Pugpig got us the quick turnaround we needed. They've been fantastic partners."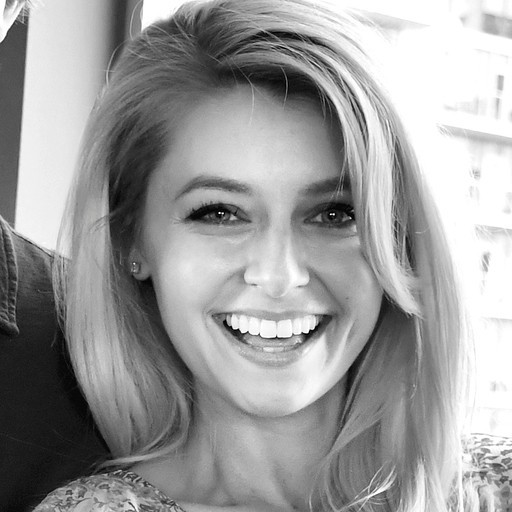 Pugpig was easy to work with, got us the quick turnaround we needed, and they went above and beyond on problem solving some of the challenges we ran into. They've been fantastic partners.

Cassie Wimberly
Director of Design, The Baltimore Banner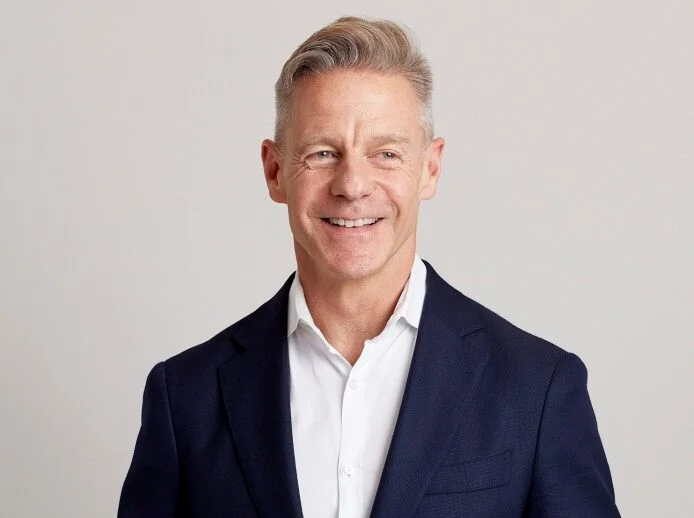 We've worked with Pugpig since going digital-only in 2016. Their SaaS approach helped us efficiently reach our goals to deliver Independent journalism globally and drive subscriptions in reliable mobile products.

Zach Leonard
Chief Executive, Independent Digital News & Media
More from our Bolt customers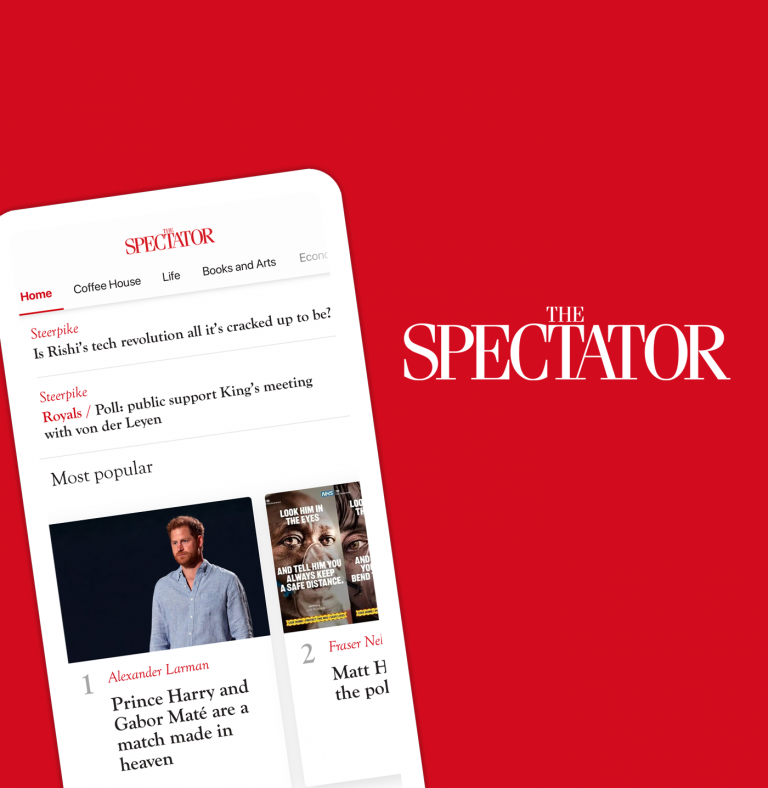 News media
The world's oldest weekly magazine, The Spectator, enjoys incredible digital success
Team Pugpig worked extensively with this iconic news journal to beautifully replicate the look and feel of its premium magazine into their app. As well as digital editions, the app showcases podcasts and editorially-curated content in true The Spectator style.
12 monthly sessions per user, on average

4.8/5 rating on App Store

In the top 25 apps in 'Magazines' in App Store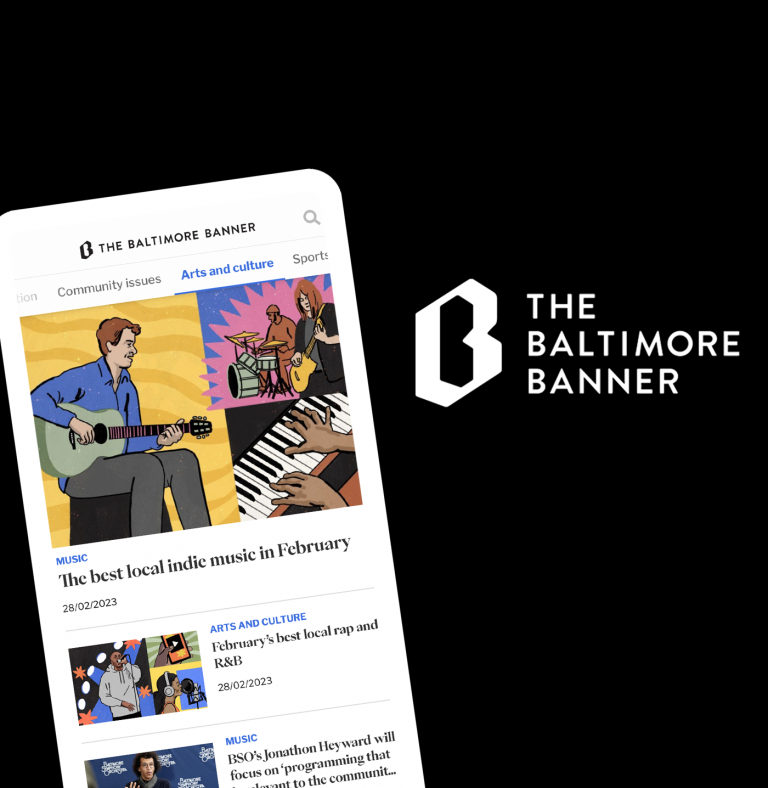 News media
The Baltimore Banner is the city's newest local news platform and holds a 4.8 rating on iOS App Store
The Baltimore Banner app truly captures the essence of a premium local news app. It uses our domain linking feature so links from newsletters, social or inline open seamlessly in-app.
8 week project turnaround

Screen views increasing month on month since launch

4.8/5 App Store rating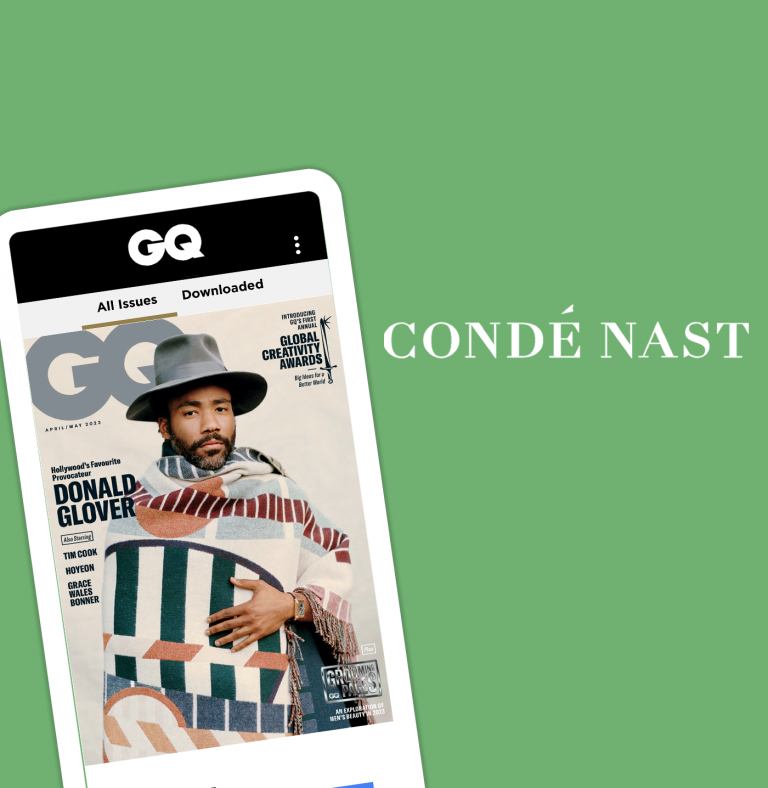 Consumer media
46 apps. 3 archives. 1 platform: The Condé Nast & Pugpig story
The biggest name in consumer magazines moved every title across the UK, USA, Spain, France, Germany and Taiwan to Pugpig and significantly improved their digital edition portfolio.
Migration of all titles in just a few months

GQ, Vogue, Architectural Digest and Glamour amongst Pugpig Bolt apps

3 websites powered by Pugpig Site