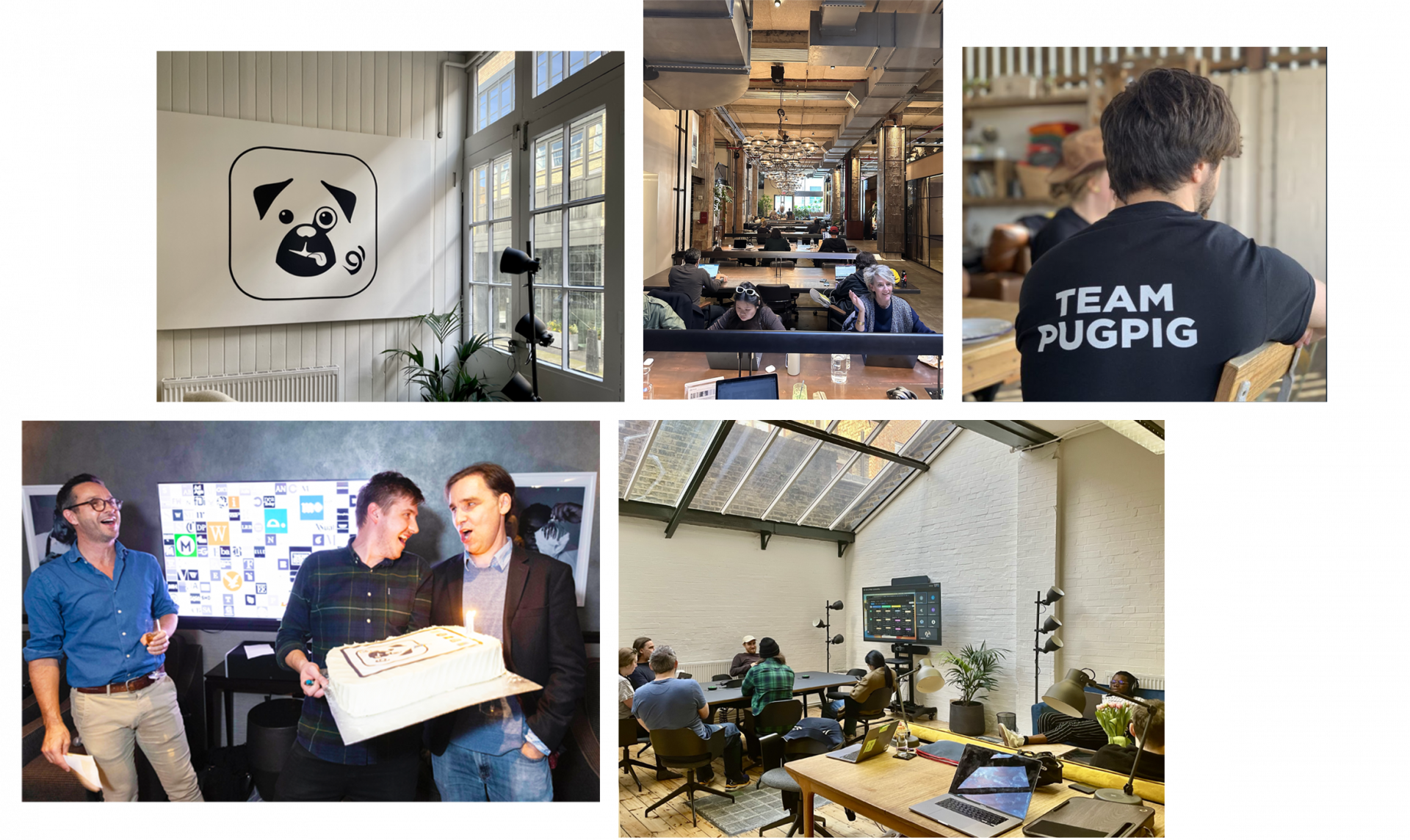 COMPANY
We believe publishing is important and that it has a great future
We spend our days creating the publishing platforms we hope will help secure that future.
Everything we do is in collaboration with you.
It's a team effort.
There are no ivory towers at Pugpig HQ (no towers at all actually, but we're working on that). We spend as much time as we can with our publishers, ensuring all the effort we put into developing our platform is focused on the things you actually need.
The best way to innovate is in partnership
Most of the features we build into the product are done so on the request of our customers. If you want something you think we don't have, just ask – chances are we probably want it too…
We're with you from the start
Our customer success team is with you from day one setting you up on the platform and supporting you once you're live. If there's lots of custom work going on, you'll get your own project manager to ensure it all runs smoothly. All the while, our account team is on hand to make sure you're looked after and answer any concerns you may have.
Our story
London, February 2011, in a huge, almost completely deserted office on Gray's Inn road, a handful of people sat around a boardroom table hatching plans. A few months earlier the same office had been crammed with 140 developers working together to build what News Corp hoped would become the next big thing in publishing; Project Alesia was a platform designed to give readers access to hundreds of news media and consumer magazine brands through a single service. Sadly however, it wasn't to be and the project was canned six weeks before its planned public beta launch, leaving a lot of people wondering what to do next.
So there we were, the last four standing, no longer employed by NewsCorp but full of energy and eager to kick off our next big project. We set up a company, Kaldor Ltd, and started throwing around ideas for new mobile-based business, but we kept coming back to the same place: nobody was offering a decent mobile publishing platform and we thought we could do better – after all, we'd spent the last 18 months trying to build a publishing platform and learning a great deal about how not to go about it. And with that in mind, we set about building a brand new platform designed from a completely different angle to our soon-to-be competitors.
We wanted to create something that was fully native (iOS and Android) but that could harness the power of structured content and HTML, both of which had long been the standard for content delivery on the web, but oddly not yet on mobile. A platform that would allow publishers to create content once that would work beautifully across all platforms with no extra faffing around. And with that, Pugpig was conceived and born (if you want to know why Pugpig, then you'll have to get in touch and ask us).
Soon after, we met with Alex, Paul and Kerin from Dennis Publishing (who we'll be eternally grateful to), launching our first ever app for The Week and setting us off on the journey that has seen us build a team of 45 amazing people and amassing hundreds of customers around the world who publish their gorgeous content to over 2.5 million readers every single month.
We're a small business, but we've got big plans, and we want to play a significant part in the future of publishing – that's what gets us all out of bed in the morning (oh and it's quite fun too).
Our team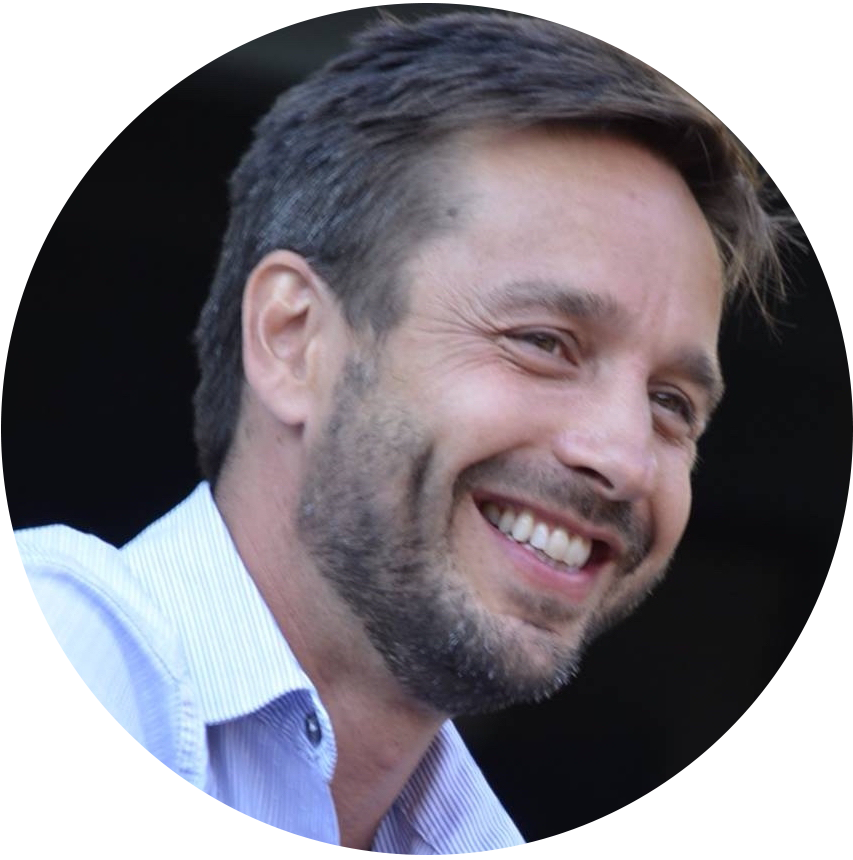 JONNY KALDOR, CO-FOUNDER AND CEO
Before launching Pugpig, Jonny built new digital brands as MD, Technology and Product Development at News Corp's Digital Media Group. This followed three years as CTO at News UK, where he was responsible for technology delivery across The Times, The Sunday Times and The Sun.
Before joining News UK, Jonny spent his days, weeks and months building a global digital supply chain for EMI Music.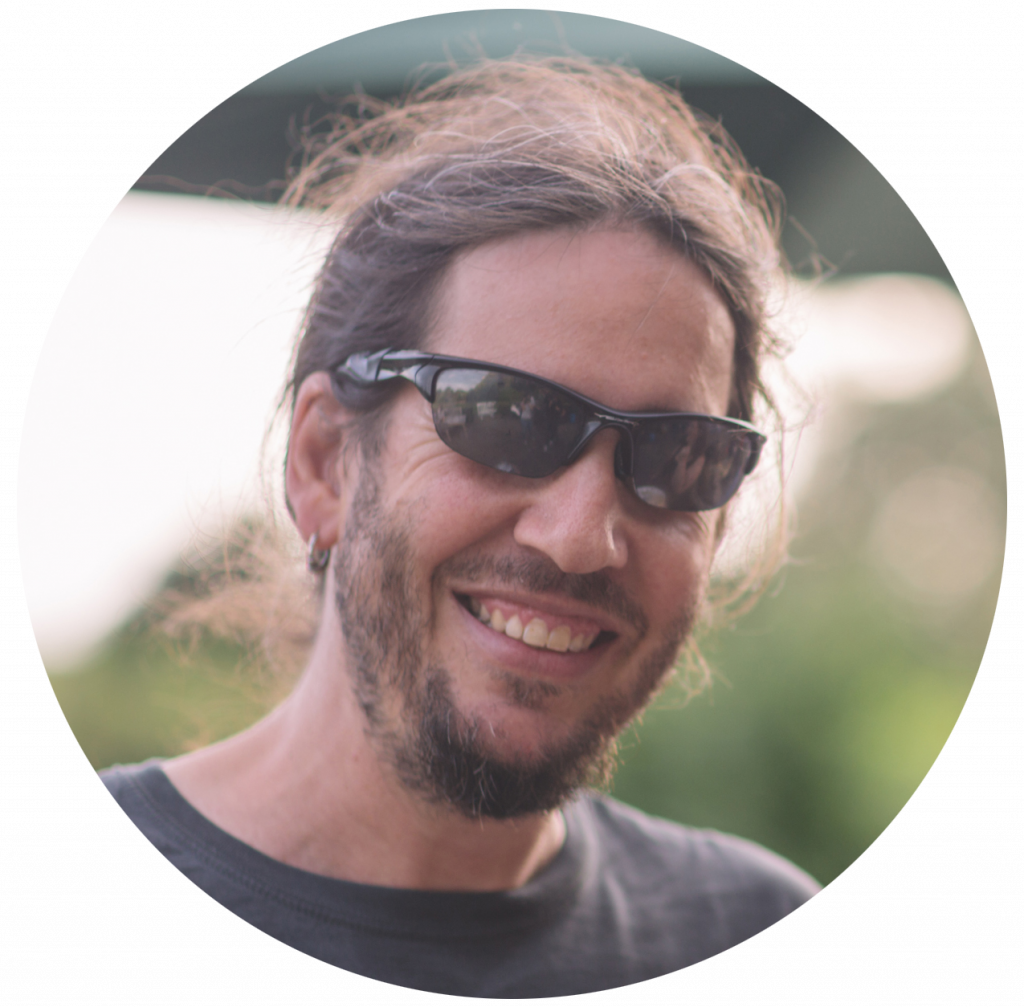 JON MARKS, CO-FOUNDER AND CTO
Prior to launching Pugpig, Jon ran all architecture and development work for News Corp's multi-channel publishing initiative, Project Alesia.
While working on Project Alesia, he focused on building an end to end content platform that included clients for every mobile device imaginable.
Prior to this, he spent eight years at Europe's largest digital agency (LBi, now DigitasLBi) as the Head of Development and Principal Technical Architect where he led solutions for clients such as Etihad Airways, BT and Sony.