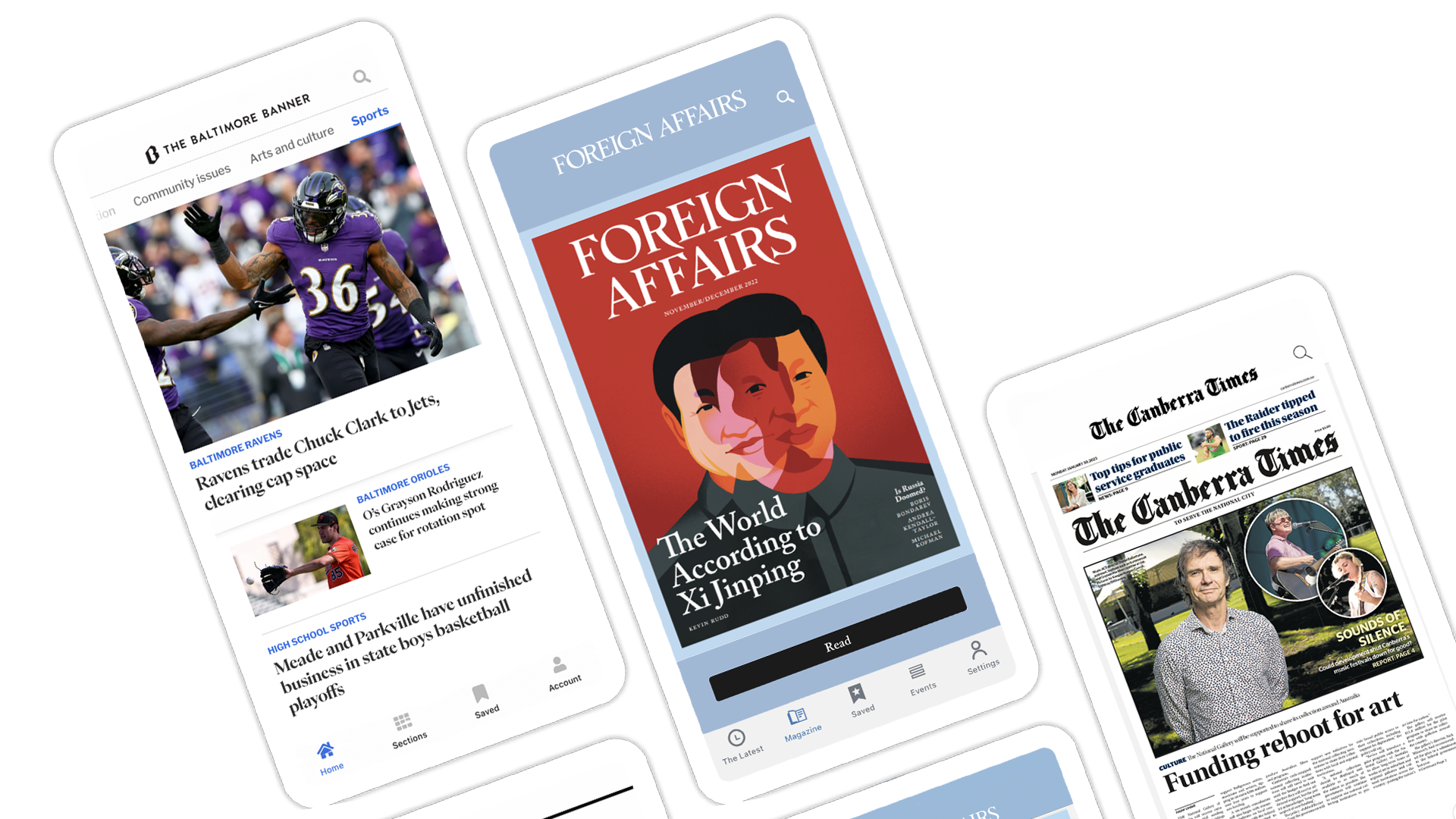 PRODUCTS
Launch mobile apps, websites and digital archives in days
Pugpig's digital publishing platform is built on over a decade of research and development and constantly evolving along with the needs of the industry.
Our products
The world's favourite publishing platform
Pugpig is the best in class publishing platform
Our very own tech heroes and industry experts are constantly researching and developing the product in line with industry trends. By choosing Pugpig, you're joining over 350 of the world's leading media brands from The Independent to Condé Nast.
We're secure, stable and always on hand
Our tech is hosted on AWS and managed by Rackspace. We monitor it 24/7 and automatically patch it to ensure it's totally safe and secure at all times. Our support teams in London and New York are always on hand to help if you ever have any questions or problems.
And we stand on the shoulders of giants
We've also got WordPress and Fastly under the hood plus heaps of our own top notch tech. Our platforms support seamless plug and play integrations with lots of trusted tech platforms across subscriptions, SEO, analytics, events, push notifications and anything else your heart desires.
Bolt Customers
Site Customers
Archive Customers
The 2024 Pugpig product roadmap
Find out what's on our product roadmap for 2024 and learn all about the latest product developments and features that have been keeping us busy here at Pugpig HQ.
At this year's Customer Summit our Head of Product, Harry Phillips talked us through
What's on our product roadmap for 2024
The product features we're currently working on
Product updates we've been working on over the past year
A look at some of the most feature-rich apps on our platform
From greater flexibility around what your app content looks like to our brand new Pugpig Design Kit, take a look at what we've been working on and what's on the horizon for our product suite.
Pugpig at a glance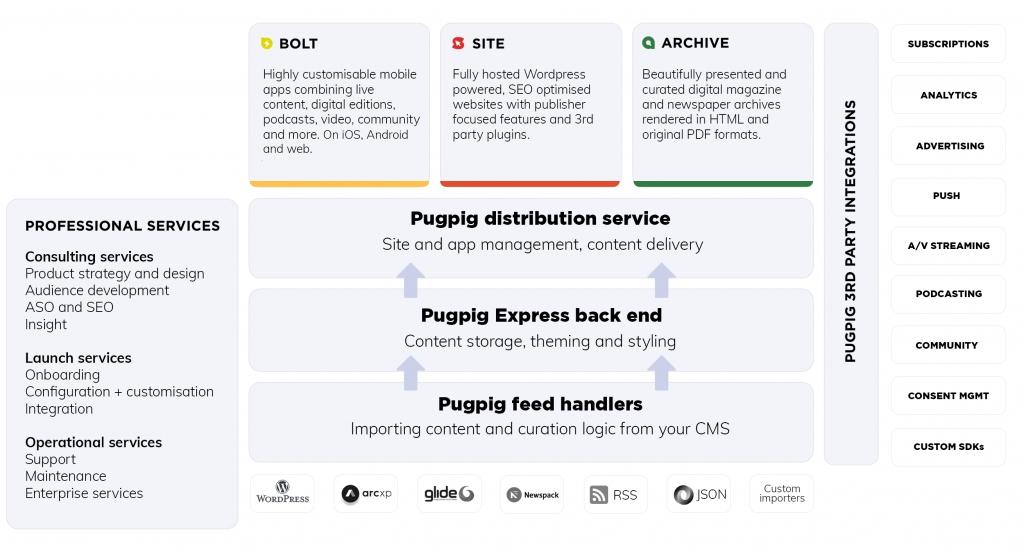 Trusted industry partners
Our philosophy at Pugpig is to partner with people smarter than us. To that end, we team up with the best industry partners to help you with everything from your digital strategy to implementation and beyond.
Publisher focused integrations
From subscriptions management and rich analytics to push notifications, events and mobile ads, our growing list of integrations is always publisher focused. And if we don't currently work with a partner of yours, make the intro and we'll see if we can work it out. See the full list of supported integrations.