In Pugpig's weekly media bulletin, Pugpig's Kevin Anderson – who has a background as a senior editorial leader for newspapers and broadcasters, a digital media consultant and a digital product director – distills some of the best strategies and tactics that are driving growth in audiences, revenue and innovation at digital media businesses around the world.
Mather: Forecast steady despite recession with new revenue opportunities
Mather Economics is an econometrics shop in the US that works with hundreds of newspapers giving them first-party data insights into some 300 newspapers. In asummary of their quarterly benchmark report for INMAMather President Matt Lindsay shared some of their findings, and a few leapt out at me:
Digital-only subscriptions are rising and print-only falling, but print plus all-access subs still account for 85% of revenue.
While digital-only subscriptions rose by 23%, hybrid subscriptions declined by 19% year-over-year.
They are seeing a trend towards "longer-term, lower-priced offers for digital-only products". Yes, publishers are seeing greater churn from these kinds of promotions, but they are also seeing higher conversions as well as "greater net lifetime value".
Sign up to get the Media Bulletin in your inbox.
Mather also used this data to run a near-term forecast, and although they are factoring in a mild recession in the US, they think that subscription revenue will remain steady. They flagged up new revenue opportunities for newspapers including sports betting, e-commerce and in-person events.
It's notable that the business models for newspapers, based on size and revenue mix, are diverging: The larger the title the greater opportunity they have for digital subscription revenue and new digital products. Smaller titles remain more reliant on advertising revenue, which begs the question of whether a recession, however mild, will have a greater impact on them than larger titles and groups.
Four models for local news innovation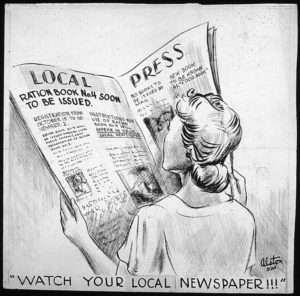 Following more than a decade of pressure on local newspapers in the US, innovation is now flourishing with a number of not just experimental editorial models but also ownership and business models. The Medill School of Journalism at Northwestern University in Chicago interviewedinnovators with four news organisations spanning broadcast, print and digital in a new video to highlight new areas of experimentation.
Being in Chicago, they highlighted the recent purchase of the Chicago Sun-Times by Chicago Public Media, which operates the local public radio station in the Windy City. This move made waves as public media organisations had bought digital news providers in their markets to grow their audience, especially younger audiences than their traditional news and information and classical stations have, but this was the first time that a public broadcaster had bought a local newspaper.
The interviews also included digital-only independent outlets like Detroit's Outlier Media, which have a number of innovative products, including an SMS-based on-demand information service which aims to reach people in the city who aren't currently served by traditional media. While local US media continue to face challenges, the market is definitely one to watch for new business and content models.
South China Morning Post's evergreen infographics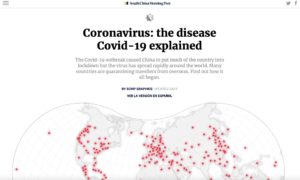 Speaking of experiments and innovation, the South China Morning Post is a leader in Asia with successful projects in audience engagement includinga recent foray into the Metaverse. As a frequent judge for WAN-IFRA's Asian Digital Media awards, I have seen the growing sophistication in their use of infographics and data journalism, and SCMP can justify this investment because they have found that theseinfographics are 12 times more likely to become evergreen content, content that audiences come back to over and over. Marcelo Duhalde, SCMP associate creative director, said that it isn't necessarily the interactivity that engages audiences but the "originality of the topic and the creativity with which the visual elements are employed", he told What's New in Publishing.
As impressive as the work is visually, how they develop models to measure success is equally impressive. SCMP SVP of strategy Ang Jin said that newspapers wanted to understand the type of articles that attracted "stable, long-tail readership". They created a KPI that tracked articles from the top 5% of traffic over a defined time period, which is how they discovered that their infographics were dramatically outperforming other content.
They also have a couple of theories as to why the infographics are so successful in engaging readers over time: They believe that audiences, which are under time pressure, find the information easier to understand in visual form.
Industry News
Here are some of the most important headlines about the business of news and publishing as well strategies and tactics in product management, analytics and audience engagement.